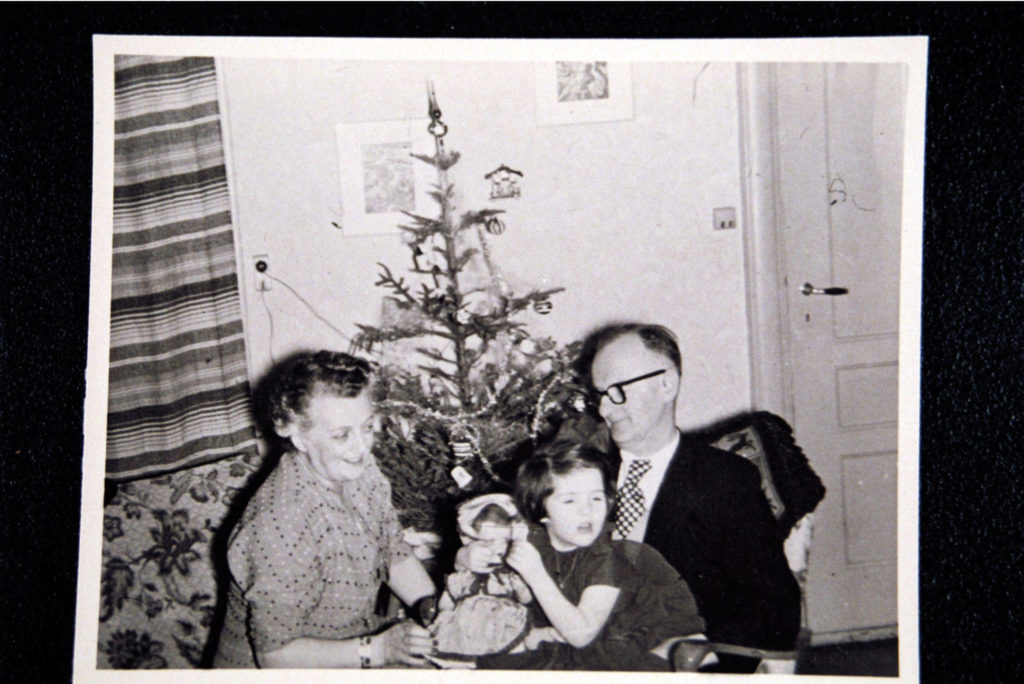 In 1941, 'A Reader from the Bronx' wrote into the Jewish Daily Forward asking their opinion on Christmas trees. She and her husband had stopped into their son's house on 24 December after having dinner with friends nearby. They were greeted by their son and family decorating a Christmas tree and their grandchildren welcoming them with shouts of "Merry Christmas". Her husband immediately 'turned white' and they left, her husband swearing to never cross the threshold of their son's house again.
Since then, Christmas trees in Jewish households aren't as uncommon or shocking as one might think. Between 1982 and 1999, 24.5% of Jewish households surveyed said they had a Christmas tree in their household (Sheskin) and the percentage jumped to 32% in 2013 (PEW Research).
Since the mid 1900's, Christmas has become greatly influenced by Jews. Ironically, some of the most famous (non-hymn) Christmas songs were written by Jewish composers, such as Mitchell Parish,  Rodgers and Hammerstein, Johnny Marks, and Irving Berlin.
It's impossible to go anywhere in New York City and not hear their songs in bodegas, Christmas tree lightings, subway musicians, and my favorite, ice-skating in Bryant Park. Silver Bells, Rudolph the Red-Nosed Reindeer, A Holly Jolly Christmas, White Christmas, and Rockin' Around the Christmas Tree, songs written by Jewish composers, are instantly recognized and the winter season would not be the same without them.
Check out Irving Berlin's sheet music collection from our partner, the American Jewish Historical Society, in our archives including the original sheet music for "White Christmas".
Sheskin, Ira M. How Jewish Communities Differ. North American Jewish Data Bank, 2001
Metzker, Isaac. A Bintel Brief: Sixty Years of Letters from the Lower East Side to the Jewish Daily Forward. New York: Schocken Books, 1990.
Aspen Scafa, Center for Jewish History intern. Aspen is a senior at The King's College majoring in Religious and Theological Studies with a History Minor